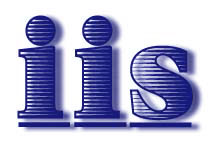 Reference Materials
The Institute for Interlaboratory Studies provides a limited number of Reference Materials (RM). The materials are very well characterised and of a high industrial relevance.
Production of Reference materials (RM)
The Institute for Interlaboratory Studies started preparation of Reference Materials in 1996 to aid its participants in their needs for additional proficiency support. The Reference Materials are certified on the basis of the results of an interlaboratory study. The materials are multipurpose and available in handy quantities. Certification reports are available for each RM and can be obtained from the Institute for Interlaboratory Studies.
All reference materials have a guaranteed shelf life. The Institute for Interlaboratory Studies regularly monitors the validity of the materials and after a positive evaluation the shelf life is extended and the corresponding certificate is updated.
Please note that the RMs are only available for participants in one or more of the iis PT schemes.
How to order the Reference Materials? Order them via this orderform.
Multipurpose materials
The reference materials can be used for various test parameters, since they were validated for more than one parameter. In principal the materials have been tested according to common commercial specifications.
The parameters that could be certified with the highest certainty are indicated on the certificate as 'reference values', in agreement with ISO Guide 34 and 35. Those parameters that could not be certified with the highest certainty, are still referred on the certificates, but as indicative values only.
Available Reference Materials produced by iis
| | | | |
| --- | --- | --- | --- |
| ID | Reference Material | Certified Values | Unit amount |
| GO-121207 | ultra low Sulfur B5 diesel | Mono Aromatics by IP391 (in %M/M), Cloud Point, Density at 15°C, Sulfur (9.96 ± 0.28 mg/kg), Water (in mg/kg) | 100 mL |
| GO-131108 | ultra low Sulfur B7 diesel | Poly Aromatics by IP391, Cloud Point (-3.15 ± 0.16°C), CFPP (-13.58 ± 0.26°C), Pour Point, Density, Sulfur (7.26 ± 0.12 mg/kg), Flash Point (62.6 ± 0.2°C), Kinematic Viscosity at 40°C, D86 Distillation and Water (52.1 ± 1.7 mg/kg). | 100 mL |
| DEC-121107 | n-Decane for Flash Point | Flash Points near 50°C using methods IP170 / ISO13736, ASTM D56, D3828/IP303 & IP523/ISO3679 | 100 mL |
| JF-011097 | Regular Aviation Kerosine (type Jet Fuel A1) | Aromatics, Density at 15°C, Freezing Point, Kinematic Viscosity, MSEP, Naphtalenes, Smoke Point, Sulfur, Distillation (IBP, 50% recovered, FBP) | 250 mL |
| DSOX-041096 | High purity o-Xylene | p-Xylene, m-Xylene, Ethylbenzene, Cumene, Styrene, Ethyltoluene, n-Propylbenzene | 55 mL |
| LO-010698 | Used Lubricating oil/waste oil | Wear metals: Al, Ba, Ca, Cr, Cu, Mg, P, Zn | 10 mL |
| FO-240399 | Fuel Oil | Micro Carbon Residue | 20 mL |
| EtOH-180599 | Ethanol | Purity, Purity on dry base, Strength %V/V, Apparent Density at 20°C, Water | 100 mL |
| MEG-160927 | Mono Ethylene Glycol (MEG) | Acidity D1613, Aldehydes, Color Pt/Co, Density at 20°C, D1078 Distillation, Iron, Specific Gravity 20/20°C and Water. | 250 mL |
| MEOH-110717 | Methanol | Color, Density at 20°C, Specific Gravity 20/20°C, D1078 Distillation Benzene, Ethanol | 250 mL |